"20 Years of Experience in Industry & Managements"
We know that the Growth demands new roads and new thinking simultaneously.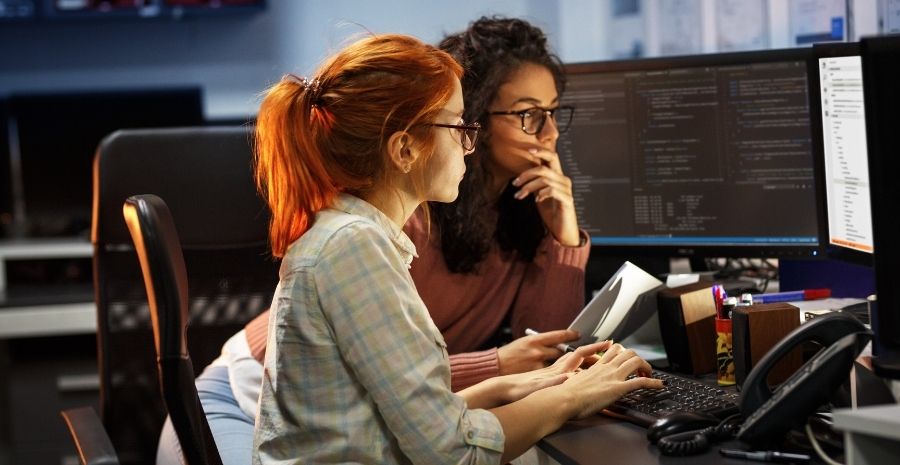 WEBSITE DEVELOPMENT
There is a famous saying, "Don't judge a book by its cover.". Well, that indeed is true, but this saying is not applicable in the world of the internet. 
On the internet, people and usually clients judge the reputation of a company after visiting its website. If the website of a business has an appealing look, then it will impress the visitors. Impressing website visitors is fundamental for any business as it drives traffic. It also attracts potential clients, which is obviously beneficial for generating revenue. So, in these times, having a well-designed website is not a luxury but a necessity. Even website crawlers pay attention to the appearance of a website. It means that search engines like Google will not rank your website among the top ones if your code is not SEO-friendly.
Besides, can you imagine yourself surfing through a website that is built with basic HTML codes? Even if you are on that website to read the content.  You won't be able to stay on that dull website for long. It is because it is human nature to be attracted to things that are pretty.
The conclusion of all this debate is that visitors enjoy websites that appear pretty, and they get bored of websites that are too simple. So, having a pretty-looking website is as important as having a catchy logo in order to survive in this digital industry. 
WHAT WE OFFER?
WordPress

Magento

CMS Development

.net Development

Custom PHP Web development

Laravel Development

Mobile App Development

E-commerce development

Responsive design
WHY RATDECK?
If you are reading this, then there is a chance that you are looking for someone to provide you web designing services for your personal or business website. You are at the right place because RATdeck is one of the leading companies that are currently providing web designing services. We have been in the industry for a long time now, and that is why it is safe for us to say that we are experienced people. RATdeck has a team of well-qualified designers who can code with excellence for our honorable clients. 
There are a lot of other service providers and web designers who claim that they are capable to design your website with perfection. However, one should be aware and never fall into the trap of such scammers. We know that there are people and organizations out there who are as honest as we are, but it is nearly impossible to spot the liars. 
You might be wondering that why we should trust RATdeck then. Well, RATdeck has been around for quite some time now. We are proud to say that so far we have built a good reputation. If you don't believe us, then you should check the reviews on our website. We are sure that they will be able to convince. However,  we would recommend you to contact our representative, if our reviews are not enough to make you trust us with designing your website. We are sure that the professionalism of our staff members will convince you to assign the task of designing your website to RATdeck. So, what are you waiting for? Contact us today!